About Burdekin Tiles
& Bathroom Ware

Burdekin Tiles & Bathroom Ware (formerly Burdekin Tile Centre) is a locally owned and operated business with over 20 years experience. The retail store first started out as a small showroom in 2001 in Edwards Street, Ayr employing just one person, the owner.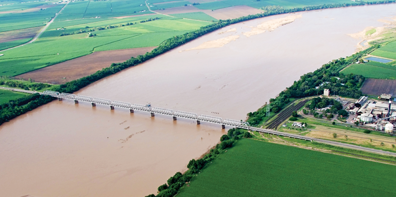 10 years on, we now employ 5-7 people and in September 2010 we relocated and opened a new showroom at the corner of Munro and Edward Streets, opposite the Coles Shopping Centre. In 2011 we were nominated and placed first in a competion run by the Australian Tile Council for Showroom of the Year Award.
Our relocation to bigger premises in 2010 allowed us to cater for the introduction of bathroomware, including vanities, toilet suites, shower screens and trays, tapware and bathtubs, including spas.
We have recently introduced a unique range of custom made vanities and laundry units available in a huge range of laminex cabinets and stone tops.
We pride ourselves in providing a friendly and professional service to the Burdekin community and surrounding districts.
We will do our best to source almost every brand of tile from anywhere. If we don't have it in our store that doesn't mean we can't get it. If you see a particular tile that you like elsewhere and want to buy from us, either pop in and see us or email us as much information as you can and we will endeavour to track it down for you. We will also do our best to match prices on current lines from our competitors (with the exception of specials/clearance lines).